MPF2020 is now SOLD OUT!
Sometimes we feel up against it when running Manchester Punk Festival. Dealing with difficult people, other sponsored events throwing money at bands (or not in some cases), and bands that don't really care about what or where they play.
Which only emphasises how incredibly proud we are to put together a line-up of great people with better principles that is then enjoyed by a herd of even better people – YOU.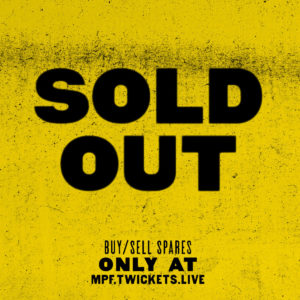 Independent. Inclusive. DIY.
No other way would be worth it!
We've teamed up with Twickets so that you can buy and sell spare tickets securely without the risk of being scammed. As always we advise you not to purchase from someone you don't know. Please use this site should you need to sell yours.
Buy/Sell spares only here: http://mpf.twickets.live/